Our Submittable site: https://fiveoakspress.submittable.com/submit.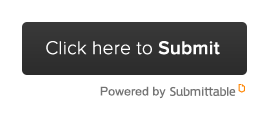 Submissions can be made for free by email to editor@five-oaks-press.com or through our Submittable account ($3 convenience fee), link above.
Upcoming Open Reading Periods:
We will be reading chapbook and full-length manuscripts of poetry, as well as literary fiction, during the month of November 2016.
Author Benefits:
Our books are perfect-bound with ISBN numbers, available for purchase through Amazon and Ingram.
We offer our authors royalties on sales. We provide an author discount for purchasing additional copies so that authors can sell their own books, if they wish, at their readings and signings. We are happy to nominate our authors for awards and encourage them to let us know of any particularly relevant ones.
We normally ask in our contracts that authors purchase (at their discounted price) a minimum amount of their books for the first print run. As a small press with no university of foundation funding, we need our authors to be partners with us so that the financial burden is not entirely on our staff, who are writers and teachers taking time away from their own work to do the work of publishing. This does not make us a vanity press: we currently have about a 70% to 80% rejection rate.
Manuscript Formatting & Miscellaneous
If you have received an acceptance from us, use these guidelines to format your manuscript, select cover art, and for information about soliciting back cover blurbs. Here are the font files you will need.